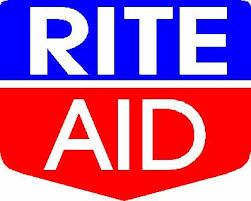 This post was just published on ZYX Buy Change Alert.
RAD is long from $4.95 and is trading at $7.81 as of this writing.  WBA is long from $29.60.  As of this writing it is trading at $83.28.
RAD has a buyout offer from WBA for $9 cash.  The stock is trading at a substantial discount to the offer because of the concern that the government will not approve the buyout.
RAD is running up on the rumor that the two companies have made good progress in finding a buyer for the stores to be divested.  Previously, WBA has stated that it would be open to divesting up to 1000 stores but hopes that divestment may be only 500 stores to gain approval.
If the rumor is real, then there is a lucrative opportunity to buy RAD right here.  However we have not been able to confirm the rumor.
In the big picture, if the buyout is approved, in the U. S. drug store business there will be a duopoly  between WBA and CVS.  Hence the concern about the merger not being approved is legitimate.
KR has been a likely buyer but there are recent reports that KR interest is waning.  FTC is believed to be pressing WBA to divest stores to a financially strong buyer.
WBA buy zone remains $68 to $77.67.  The buy zone is designed for a 70% probability of a fill over the next 120 days. Target zone  remains $122 to $126.  This is a very long-term position.  Recommended position size is 10 – 50% of the full core position size.  Stop zone remains $53 to $54.73, but should be a mental stop.
What To Do About RAD Now
Those in the stock may continue to hold.
Those not in the stock and are conservative may consider staying away from the stock at this time.
Those not in RAD stock and are aggressive may consider accumulating up to 20% of the full core position size in the zone of $6.60 to $7.26 with the intention of adding more if the merger is not approved and the stock falls.
You are receiving less than 2% of the content from our paid services …TO RECEIVE REMAINING 98%, TAKE A FREE TRIAL TO PAID SERVICES.
Please click here to take advantage of a FREE  30 day trial.
Check out our enviable performance in both bull and bear markets.
FREE: SUBSCRIBE TO 'GENERATE WEALTH' NEWSLETTER