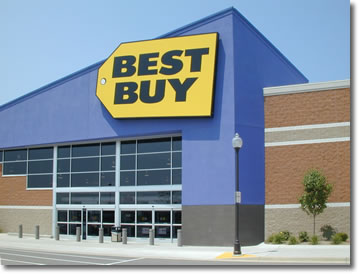 Samsung's new venture with Best Buy will not hurt Apple. Samsung is teaming up with Best Buy to open Samsung 'Experience' boutiques within the big box electronics retailer's stores.
Samsung's Experience boutiques will be about 460 square feet in Best Buy's main stores and will be staffed by Samsung's own employees.  There should be 500 of the new boutiques opened by April 8, 2013.  It is not a coincidence that the first day Galaxy S4 can be pre-ordered from AT&T is April 16.
Samsung has been testing a prototype Experience boutique in a suburban Dallas Best Buy store.  Best Buy replaced some of its CD aisles with the Samsung boutique, giving Samsung a highly visible location.  It is a good move on the part of Best Buy as CD sales have been declining. Best Buy also has Apple kiosks but Apple kiosks are very different from Samsung boutiques.  The main focus of Samsung boutiques will be mobile whereas Apple kiosks are focused on Macs and iPads but not on iPhones.
It seems bad for Apple on the surface because there will be 1,400 Samsung Experience boutiques compared to a much smaller number of Apple Stores.  In retailing, location proximity makes a big difference and 70% of the American population lives within 10 miles of a Best Buy store…Read more at Forbes
FREE: SUBSCRIBE TO 'GENERATE WEALTH' NEWSLETTER