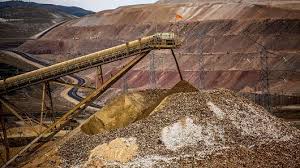 This post was just published on ZYX Buy Change Alert. 
DUST is a triple leveraged inverse gold miner ETF that goes up when gold miners go down. This is suitable only for super aggressive investors with prior experience as the risk of loss is high. This is a short-term trade and not an investment.
Consider taking profits on a 10% tranche of the full core position size in the zone of $31.34 to $32.38.  Consider continuing to hold the remaining 5% tranche but move the stop to break even.  Please see Trade Management Guidelines to fully understand full core position size.
You are receiving less than 2% of the content from our paid services …TO RECEIVE REMAINING 98%, TAKE A FREE TRIAL TO PAID SERVICES.
Please click here to take advantage of a FREE  30 day trial.
Check out our enviable performance in both bull and bear markets.
FREE: SUBSCRIBE TO 'GENERATE WEALTH' NEWSLETTER