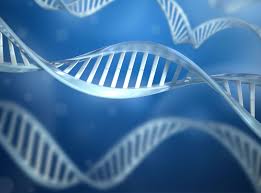 This post was just published on ZYX Buy Change Alert.
Please see the Morning Capsule for Trump Cummings meeting. Trump also stated that he is going to curb high drug prices in his address before the Congress.  The market does not believe Trump and they keep on running pharmaceutical and biotech stocks on the belief that Trump will not succeed and drug prices will continue to go up.
This inverse ETF will go up if biotech and drug stocks fall.  This ETF is leveraged and can move in a wide range.  For this reason, consider reducing the recommended position size if it does not suit your risk profile and also if you are not holding significant long positions.
This is an asymmetric trade in that the potential rewards are significantly more than the commensurate risk.  On the flip side this position has more risk than most other positions in the portfolio.
LABD buy zone is $9.50 to $10.52.  First target remains $19.50 to $20.  The second target remains $26 to $30.  Stop zone is $7.60 to $8.68.  The ETF is trading at $10.20 as of this writing.
For your convenience a prior post is being republished here.
LABD is a triple leveraged inverse ETF which moves up when biotech and drug stocks go down.  The present prices of drugs in the U. S. are simply unsustainable.  Trump has said that drug companies are getting away with murder.  All it will take is another tweet from Trump or a bill introduced in the Congress by Republicans to make drug and biotech stocks go down.

Lately there has been a lot of buying in these stocks on the theory that the market has moved up and there is too much risk in stocks that have been performing well such as financials, industrials, technology and energy.  For this reason, some money managers are aggressively buying laggards including drug and biotech stocks.  Please remember that many money managers have a compulsion to buy to stay nearly 100% invested.  We do recognize that several of our subscribers who are money managers face the same compulsion.  However our subscribers who are private investors, hedge funds, or registered investment advisors do not face such a compulsion and should not consider buying laggards with poor fundamentals just for the sake of being fully invested.

This is an asymmetrical trade with potentially very high profits but lower commensurate risk relative to potential rewards,  although absolute risk is very high.

The new buy zone is $9.50 to $12.52.  Please be aware that this ETF can trade in a very wide range.  First target remains $19.50 to $20.  The second target remains $26. to $30.  Stop zone is $7.60 to $8.68.  In determining the quantity, please remember that it is triple leveraged.  The quantity used should be one-third of a normal position.  Consider not exceeding 25% of the full core position size but less if you do not want to take that much risk.

This is suitable only for super aggressive investors because of triple leverage and potential movement in a wide range.  If you are not a super aggressive investor, keep the quantity very, very small.
You are receiving less than 2% of the content from our paid services …TO RECEIVE REMAINING 98%, TAKE A FREE TRIAL TO PAID SERVICES.
Please click here to take advantage of a FREE  30 day trial.
Check out our enviable performance in both bull and bear markets.
FREE: SUBSCRIBE TO 'GENERATE WEALTH' NEWSLETTER