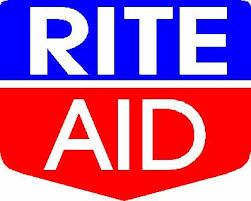 This post was just published on ZYX Buy Change Alert.
Profits have been taken on RAD on all but 10% of the full core position size.  There is speculation  that FTC is not planning on making a quick decision on RAD buyout by WBA.  Please understand that this is just speculation and not authoritative.  RAD buyout can still happen at $7 per share although the risks are high.
The stock has dipped into the stop zone.  We are lowering the stop zone on the remaining 10% position to $4.38 to $4.43 for those still holding.  If holding a larger quantity, consider reducing the quantity on a bounce.
We are not adding at this time.
You are receiving less than 2% of the content from our paid services …TO RECEIVE REMAINING 98%, TAKE A FREE TRIAL TO PAID SERVICES.
Please click here to take advantage of a FREE  30 day trial.
Check out our enviable performance in both bull and bear markets.
FREE: SUBSCRIBE TO 'GENERATE WEALTH' NEWSLETTER