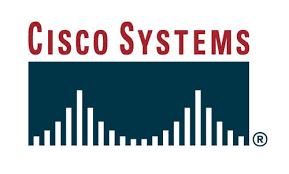 This post was just published on ZYX Buy Change Alert.
Cisco Systems (CSCO) is long from $35.92. It is trading at $49.21 as of this writing.
Cisco earnings were better than the consensus and the whisper numbers.  Stocks move based on the difference between the whisper numbers and the reality.
Fill In December
What happened in December illustrates the beauty of the buy zones.  For those not in the stock, in December the stock fell to $40.25 and the low band of the buy zone was $40.  This allowed newer subscribers to build a position of 25% of full core position size at a good price before the recent run up.
Resistance
The stock has moved up on earnings. However resistance is overhead in the zone of $49.60 to $50.
Potential Breakout
If the stock moves over $50, in traditional technical analysis it will be considered a breakout.  However in the modern context, investors need to understand that algorithms can engineer a move above $50 to suck in less informed investors who put all their eggs in traditional technical analysis and then slam it around $50.60.
Dividend
Of note is that the stock pays a dividend of 2.78%.
Buy Zones And Rating
For those following the Good Way, previously the Buy Now rating has been 'YES' but as the stock has moved up, the Buy Now rating now is a 'NO'.
For those following the Best Way the buy zone is $40 to $44.56.  The new target zone is $58 to $65.
What To Do Now
Those who are holding from $35.92, have taken partial profits and are holding 25% of full core position size may consider continuing to hold.
Those who recently bought in December or are holding quantity larger than 25% may consider taking partial profits in the zone of $49 to $50.50.
Those not in the stock and following the Good Way may wait for a dip under $46 to scale in.
Those following the Best Way and not holding the stock may consider patiently waiting for a dip into the buy zone.
A knowledgeable investor would have turned $100,000 into over $1,000,000 with the help from The Arora Report. NOW YOU TOO CAN ALSO SPECTACULARLY SUCCEED AT MEETING YOUR GOALS WITH THE HELP OF THE ARORA REPORT. You are receiving less than 2% of the content from our paid services. …TO RECEIVE REMAINING 98% INCLUDING MANY ATTRACTIVE INVESTMENT OPPORTUNITIES, TAKE A FREE TRIAL TO PAID SERVICES.
Please click here to take advantage of a FREE  30 day trial.
Check out our enviable performance in both bull and bear markets.
FREE: SUBSCRIBE TO 'GENERATE WEALTH' NEWSLETTER