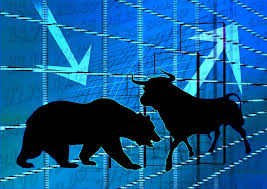 This post was  published on ZYX Buy Change Alert.
S&P 500 ETF (SPY) is an ETF that mirrors S&P 500.  This is a short term trade and not an investment suitable only for aggressive experienced investors who can afford the risk.
At The Arora Report we advocate diversifying by time frame.  This way if trades do not work out in one time frame they tend to work out in a different time frame.  Please see Trade Management Guidelines for more details.
The buy zone is $230 to $241.50. It is trading at $239.40 in the pre-market as of this writing.  The first target zone is $260 to $268.  The second target zone is $272 to $275.  Stop zone is $218 to $223.43.  Maximum recommended position size depends on your personal risk preference but consider limiting to 35% of full core position size.
The reason behind the trade is that the market is very oversold.  The selling is technically driven and not based on the economy.  If it were not for the government shutdown, the market would have already had a strong bounce.
Those who want to juice up the trade and are experienced as well as aggressive may consider leveraged ETFs.  Leveraged ETFs work great if the market goes in the right direction. Those deciding to use leveraged ETFs may consider reducing the quantity.  For example SSO moves 2 times compared to SPY over the short term.  In the long term it has  tracking errors.  If deciding to use SSO, consider reducing  the quantity  by one-half.  SSO is trading at $85.74 in the pre-market as of this writing.  The buy zone in SSO is $78 to 86.56.  The first target zone is $96 to $102.  The second target zone is $110 to $118.  Stop zone is $71 to $73.43.
A knowledgeable investor would have turned $100,000 into over $1,000,000 with the help from The Arora Report. NOW YOU TOO CAN ALSO SPECTACULARLY SUCCEED AT MEETING YOUR GOALS WITH THE HELP OF THE ARORA REPORT. You are receiving less than 2% of the content from our paid services. …TO RECEIVE REMAINING 98% INCLUDING MANY ATTRACTIVE INVESTMENT OPPORTUNITIES, TAKE A FREE TRIAL TO PAID SERVICES.
Please click here to take advantage of a FREE  30 day trial.
Check out our enviable performance in both bull and bear markets.
FREE: SUBSCRIBE TO 'GENERATE WEALTH' NEWSLETTER