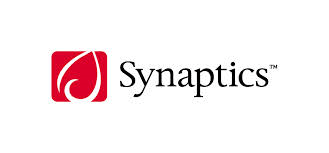 Samsung and Apple  (AAPL) are the top two players in the smartphone market.  I am often asked by  individual investors in the U. S. how to invest in Samsung, a Korean company.  The best way is to buy Samsung shares in Seoul, South Korea or GDRs in London.
In the United States, Samsung shares trade under the symbol SSNLF. These are unsponsored ADRs trading on the OTC market. They have very wide bid-ask spreads, and average volume over the last three months is 10 shares per day. On most days not a single share trades.  Given these huge liquidity issues, SSNLF should be avoided by all but the most experienced investors.
A good way to profit from Apple's success has always been buying select suppliers to Apple.  However this strategy does not work well with Samsung.  Unlike Apple, Samsung itself is one of the largest manufacturers of semiconductors, display screens, and other components that go into smartphones. Until recently, Samsung was manufacturing the CPU, which is the brain of the smartphone, for Apple iPhones.
Synaptics SYNA, a San Jose, California-based supplier of human interface solutions mostly for touch applications, is a good way to profit from the success of Samsung smartphones.  Synaptics trades under the symbol SYNA on Nasdaq.  Average volume over the last three months is 1.38 million shares per day.  Bid and ask spread is not as narrow as desirable but it is typically manageable as it tends to fluctuate between $0.02 and $0.20…Read more at Forbes
What to do now?
The buy zone is $43.26 to $55.87.  Target zone is $100 to $110.  Mental stop zone is $29 to $33.73.  Consider accumulating up to 35% of the full core position size
FREE: SUBSCRIBE TO 'GENERATE WEALTH' NEWSLETTER