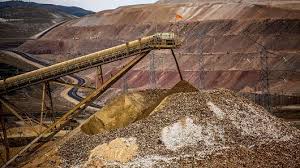 This post was just published on ZYX Buy Change Alert. 
INTELLIGENCE: A NEW IDEA ON LEVERAGED GOLD MINER ETF NUGT
For us to recommend, a stock must pass at least four of the six screens. We prefer a stock to meet all six screens. Our rigorous criteria has led to enviable performance over a long period of time. We periodically provide intelligence on trades that we do not recommend, but our subscribers may be able to take advantage.
It is suitable only for super aggressive investors as risk of loss is high.
Consider buying up to 20% of  gold miner ETF NUGT in the zone of $7.00 to $8.26.  Stop zone is $6.43 to $6.73.  Target zone is $8.88 to $10.36. For the reasons please see the Morning Capsule and gold and silver ratings.
TAKE PARTIAL PROFITS ON GOLD MINER ETF NUGT AND MOVE THE STOPS
Gold miner ETF NUGT is now in the target zone.  Consider taking partial profits in the zone of $9 to $9.44 on a 10% tranche.  Move stops on a 5% tranche in the zone of $8.68 to $8.73 and the remaining 5% to break even.  NUGT is trading at $9.19 as of this writing.
ANSWER TO YOUR QUESTION: CATCHING THE FAST MOVING NUGT TRADE
Our subscribers range from those who focus exclusively on very long-term positions to those who focus mostly on short-term trades.  Most subscribers are somewhere in between these two extremes.
NUGT is a very, very  short-term trade, not meant for long-term investors.  For this reason there was no expectation for long-term investors to catch this trade.  For long-term positons we give zones typically in advance and there is plenty of time, usually days sometimes weeks to enter the trade.  A good example is the recent 'New Idea on INTC.'
For short-term traders, we prepared them in advance from Gold and Silver ratings on March 13, 2017.
Neutral in the very, very short-term –The market is positioned to sell gold and silver after four critical events including Fed.  Markets often make fools of the greatest number of people.  In practical terms, those who are positioning now for gold to go down can get squeezed and as a result of short covering gold and silver have the potential to scream higher. If gold does not go down on rate hike or there is no rate hike, aggressive traders may consider buying gold for a short-term trade using ETF GLD and or ETF SLV or equivalent in your country.  Those who want to juice up the trade with leverage and are   not comfortable with futures may consider triple leveraged miner ETF NUGT.  CAUTION: RISK IS VERY HIGH IN ANY SUCH TRADE.
From this Morning's Capsule,
Gold market is positioned very short.  Any surprise may cause a short squeeze sending gold and silver  much higher.
Those subscribers who were paying attention to gold ratings and Morning Capsule were ready to enter the trade.  Interestingly, based on gold ratings and this Morning's Capsule many subscribers entered the trade in advance getting a significantly better entry price.
TAKE PROFITS ON ALL BUT 5% TRANCHE ON GOLD MINER ETF NUGT
Consider taking profits on all but a 5% tranche on gold miner ETF NUGT before the close of the market.  NUGT is trading at $9.28 as of this writing.  Consider moving the stop on the remaining 5% tranche in the zone of $8.60 to $8.73.
Trades posted on The Arora Report Market Blog have produced unrivalled performance since 2007.  Please click here and scroll down to see the table of all trades.  These trades have been scrutinized in real-time by thousands of subscribers across the globe.  This provides easy verification of performance for newcomers to this site.  Only those trades are included in the performance where the entry post was made available to subscribers to The Arora Report Market Blog.  When the entry post is made available only to the paying subscribers and not posted in real-time on The Arora Report Market Blog, the resulting performance of the trade is not credited in the performance table.  There are very nice gains on this trade but since the entry trade was not posted here in real-time, handsome profits on this trade will not be added to the performance of The Arora Report Market Blog shown on the table.
You are receiving less than 2% of the content from our paid services …TO RECEIVE REMAINING 98%, TAKE A FREE TRIAL TO PAID SERVICES.
Please click here to take advantage of a FREE  30 day trial.
Check out our enviable performance in both bull and bear markets.
FREE: SUBSCRIBE TO 'GENERATE WEALTH' NEWSLETTER