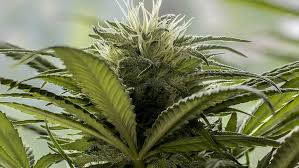 ZYX Buy Change Alert subscribers caught the big move in India Globalization Capital (IGC) stock on the announcement of India Globalization Capital entering the cannabis drinks market.
This follows ZYX Buy subscribers generating 311% return on New Age Beverages (NBEV) stock on New Age Beverages entering the marijuana drinks market. For details of the trade on New Age Beverages, please see  THE NEW 'TILRAY' MARIJUANA STOCK IS HERE — THIS IS HOW TO SET UP THE TRADE
There are opportunities to make great profits in smaller marijuana stocks in addition to making profits on larger marijuana stocks such as Tilray (TLRY). Canopy Growth (CGC) and Cronos Group (CRON).  A good example is the stock of India Globalization Capital.
Here is the post that was provided to ZYX Buy Change Alert subscribers prior to the market open at 8:41 am this morning.  This post is one of the many follow ups that the ZYX Buy Change Alert provided to its subscribers after the original post to buy India Globalization Capital stock at a much lower price.
SIGNAL LIMITED: MARIJUANA STOCK IGC IN THE ORIGINAL TARGET ZONE
Marijuana stock IGC is long from $2.93.  The original second target zone was $5 to $6 on a short squeeze. A short squeeze has occurred.  The stock has traded as high as $5.90 in the pre-market and has backed off to $5.44 as of this writing.
Right now our algorithms are not detecting signs of this short squeeze ending.  However in the past, unlike most other stocks, short squeeze in this stock has often ended abruptly.
It is worth remembering Arora's Second Law of Investing, "No one knows with certainty what is going to happen next."  If any one tells you any different, consider running away from them as far and as fast as you can.
The best thing investors can do is rely on probabilities.  Here are the probabilities.
Backing off from here is 60%.
Going to $6 – $8 range and then backing off is 25%.
Going to $8 – $10.75 range and then backing off is 15%.
New Stop
The problem with raising stops here is that there is no good stop zone higher than the one previously given.  Those desiring to raise stops may consider $4.33 to $4.43.  Those looking at even a higher stop zone may consider $4.64 to $4.68.
What To Do Now
On a stock like this, it is a matter of personal preference.  Most investors may consider raising the stop zone to protect profits.
Here is a subsequent follow up post published in ZYX Buy Change Alert.
SIGNAL LIMITED: RAISE STOPS ON MARIJUANA STOCK IGC
Marijuana stock IGC has now moved to $6.88 as of this writing.  Most investors may consider raising stops to $5.43 to $5.63.  Those desiring a higher stop may consider $6.23 to $6.38 knowing that this stop has a higher likelihood of getting whipsawed.
Trades posted on The Arora Report Market Blog have produced unrivalled performance since 2007.  Please click here and scroll down to see the table of all trades.  These trades have been scrutinized in real-time by thousands of investors across the globe.  This provides easy verification of performance for newcomers to this site.  Only those trades are included in the performance where the entry post was made available to subscribers to The Arora Report Market Blog.  When the entry post is made available only to the paying subscribers and not posted in real-time on The Arora Report Market Blog, the resulting performance of the trade is not credited in the performance table.  There are very nice gains on this trade but since the entry trade was not posted here for the free subscribers in real-time but only made available to the paying subscribers, handsome profits on this trade will not be added to the performance of The Arora Report Market Blog shown on the table.
A knowledgeable investor would have turned $100,000 into over $1,000,000 with the help from The Arora Report. NOW YOU TOO CAN ALSO SPECTACULARLY SUCCEED AT MEETING YOUR GOALS WITH THE HELP OF THE ARORA REPORT. You are receiving less than 2% of the content from our paid services. …TO RECEIVE REMAINING 98% INCLUDING MANY ATTRACTIVE INVESTMENT OPPORTUNITIES, TAKE A FREE TRIAL TO PAID SERVICES.
Please click here to take advantage of a FREE  30 day trial.
Check out our enviable performance in both bull and bear markets.
FREE: SUBSCRIBE TO 'GENERATE WEALTH' NEWSLETTER